The NEW Nilka: New Mommy Giveaway Winner Reveal
Do you remember back in May Claraderma celebrated Mother's Day with a New Mommy Giveaway to give one deserving momma $5,000 in treatment to prioritize herself? Well when a daughter nominates her mother we couldn't help but choose Nilka!
What we know is that the transformation for Nilka went beyond self-care and treating signs of ageing; it was giving her back confidence and self esteem. Yes, at Claraderma we prevent, protect, and correct the skin but the emotional change we see that comes with great skin and loving how you look is equally as important.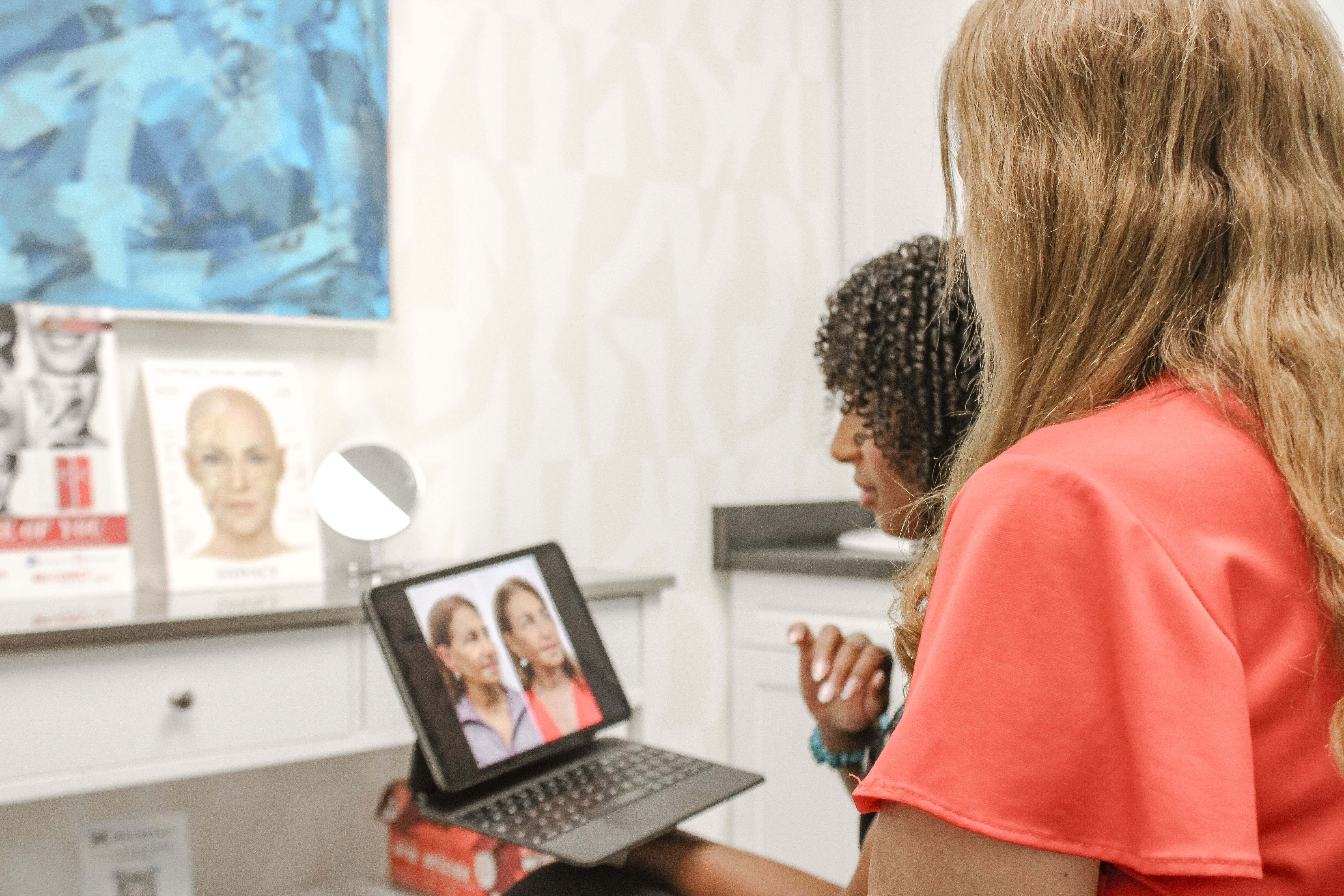 When we met Nilka she came with her daughter, Maggie, who nominated her because she sacrificed so much to give Maggie a good life. We learned about a woman who is the backbone of her family as a single mother and never asked for anything in return. Maggie wanted to give her mother something she'd never give herself; time to indulge, relax, and be pampered. 

We saw not only the opportunity to pamper her but to build her confidence by treating her ageing skin.
With a budget of $5,000 Alicia, our Medical Aesthetician & Laser Technician, and Mercedes, our Medical Aesthetic Nurse, developed a tailored plan to correct and treat the physical signs of ageing and volume loss while teaching her about products she could use to prevent premature ageing and not forgetting Maggie's wish to give her mom some TLC. All of this was done keeping in mind the areas Nilka wanted to focus on, like her neck.
Nilka's treatment plan included:
A personalized skin consultation (which is free 👍) to recommend a regimen of AlumierMD products
A Brightening Facial combining technology and medical grade products from AlumierMD to promote long term skin health - AND to pamper her!
Two Dermal Filler treatments on her temples, cheeks, chin, and jawline to restore youthfulness in areas lacking volume and enhance features, and improve some asymmetries of her face.
A Radiesse Wash to tighten the skin to improve laxity and texture
One Botox treatment on her forehead and eyes to address the fine lines
And, finally, a second touch up treatment of Botox two weeks later
In total, Nilka's treatment plan came in over budget at $7,080 because we had a little help from our product distributors but it was well worth every penny. Curious about the cost per treatment? 
Brightening Facial - $150
Mid Face Refresh Dermal Filler Treatment - $1,900
Lower Face Life Saver Dermal Filler Treatment - $2,600
Radiesse Wash - $1,500
Botox (Dysport) - $508
Products - $422
Are you ready to see Nilka's before and after photos?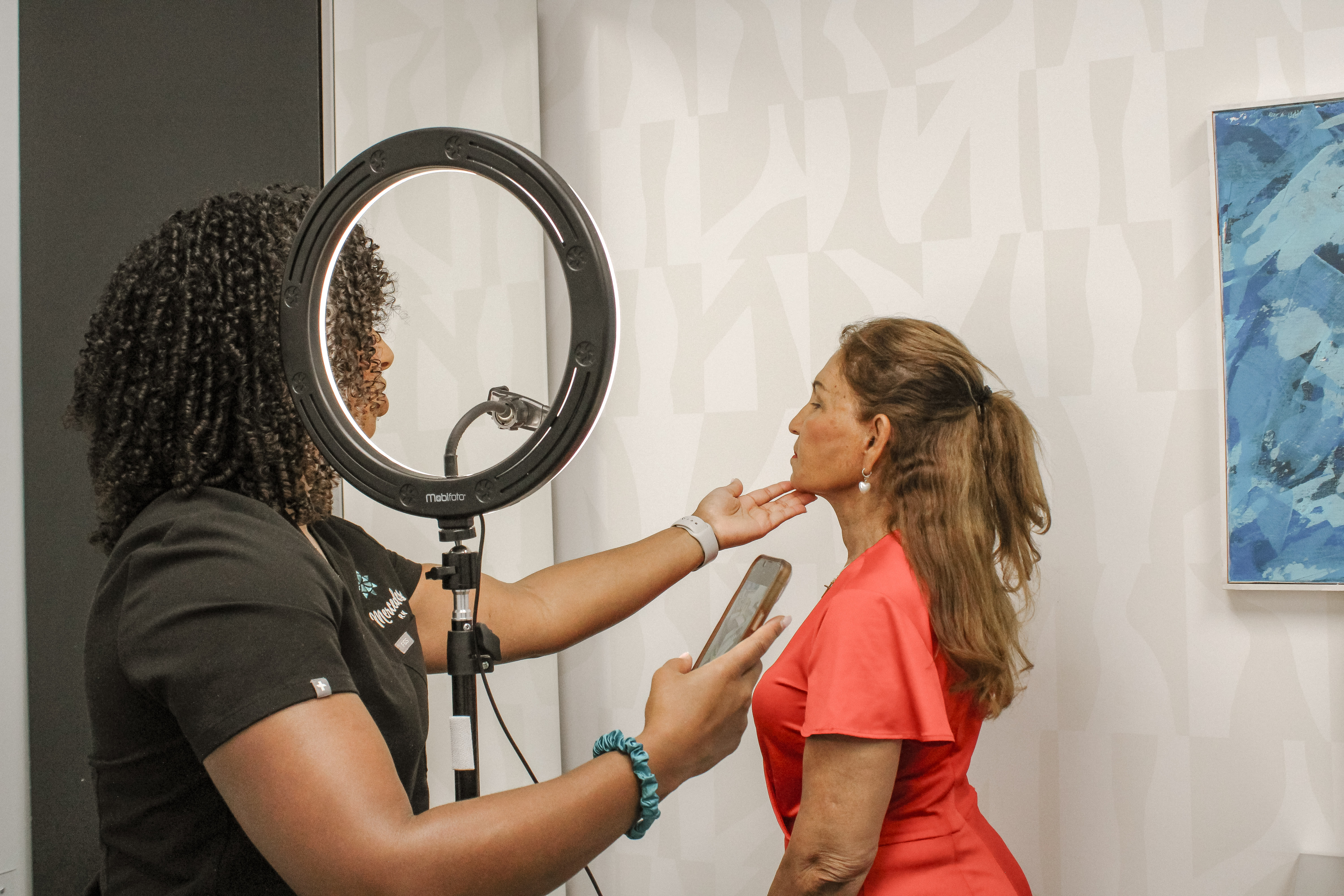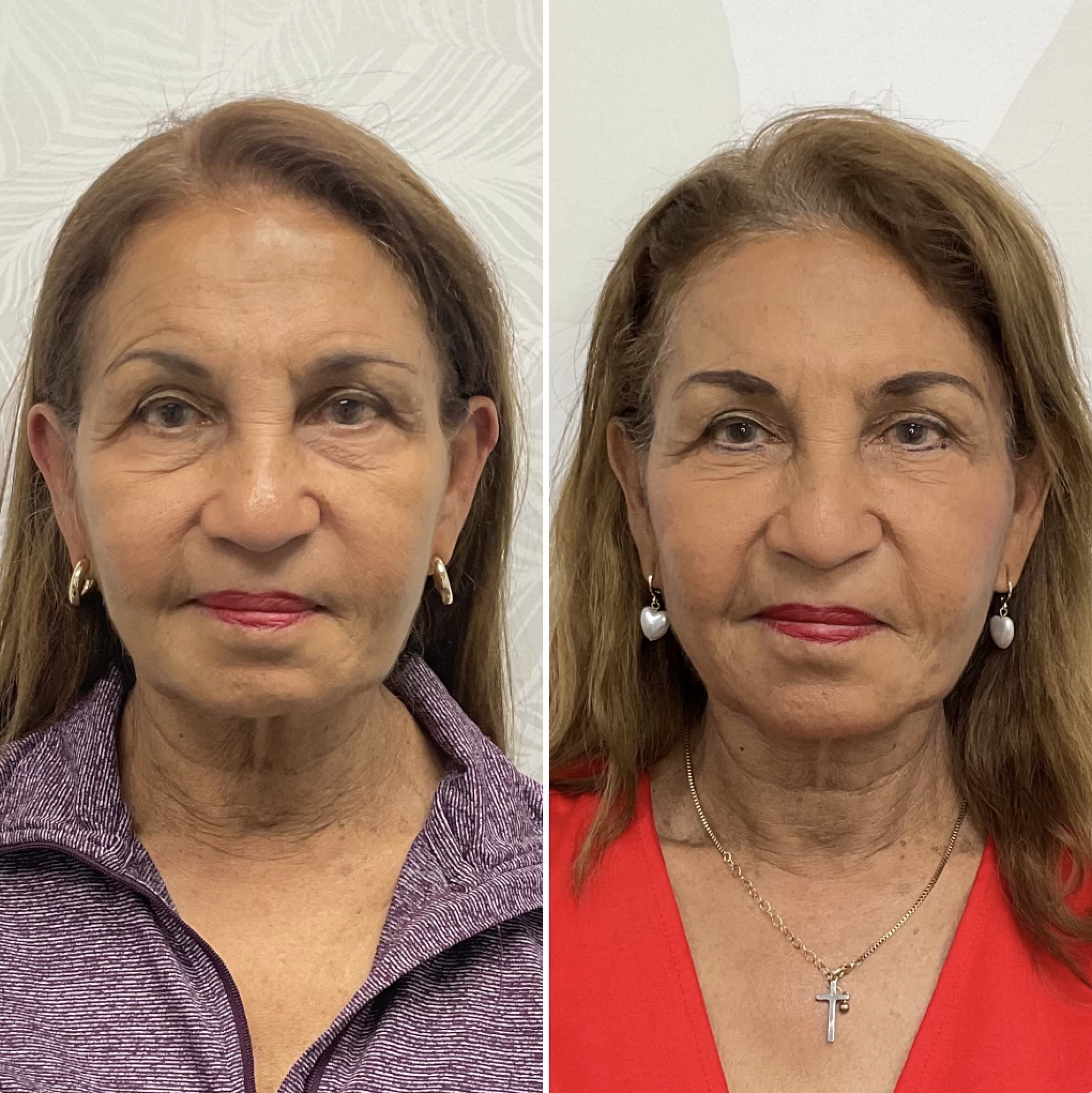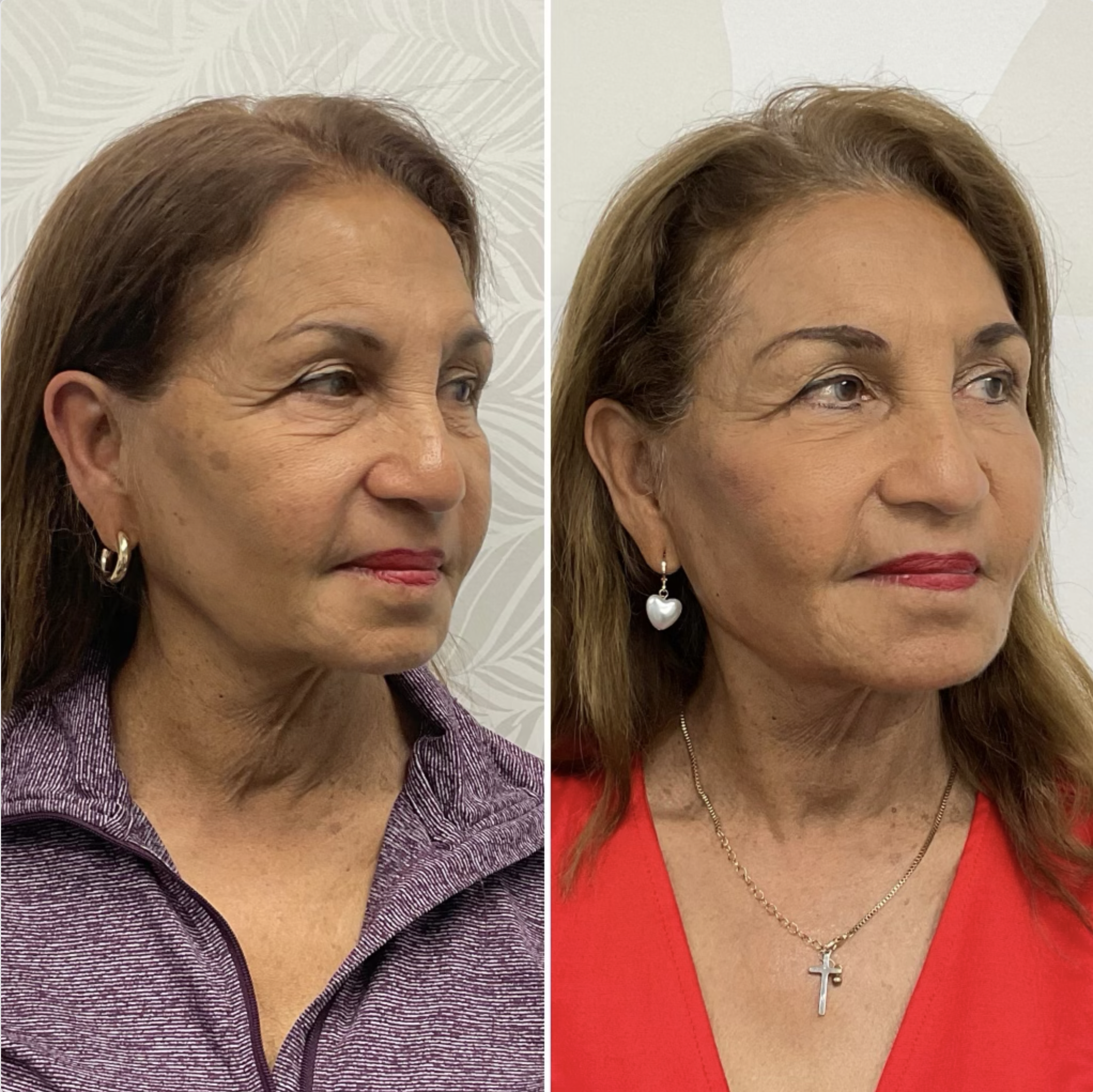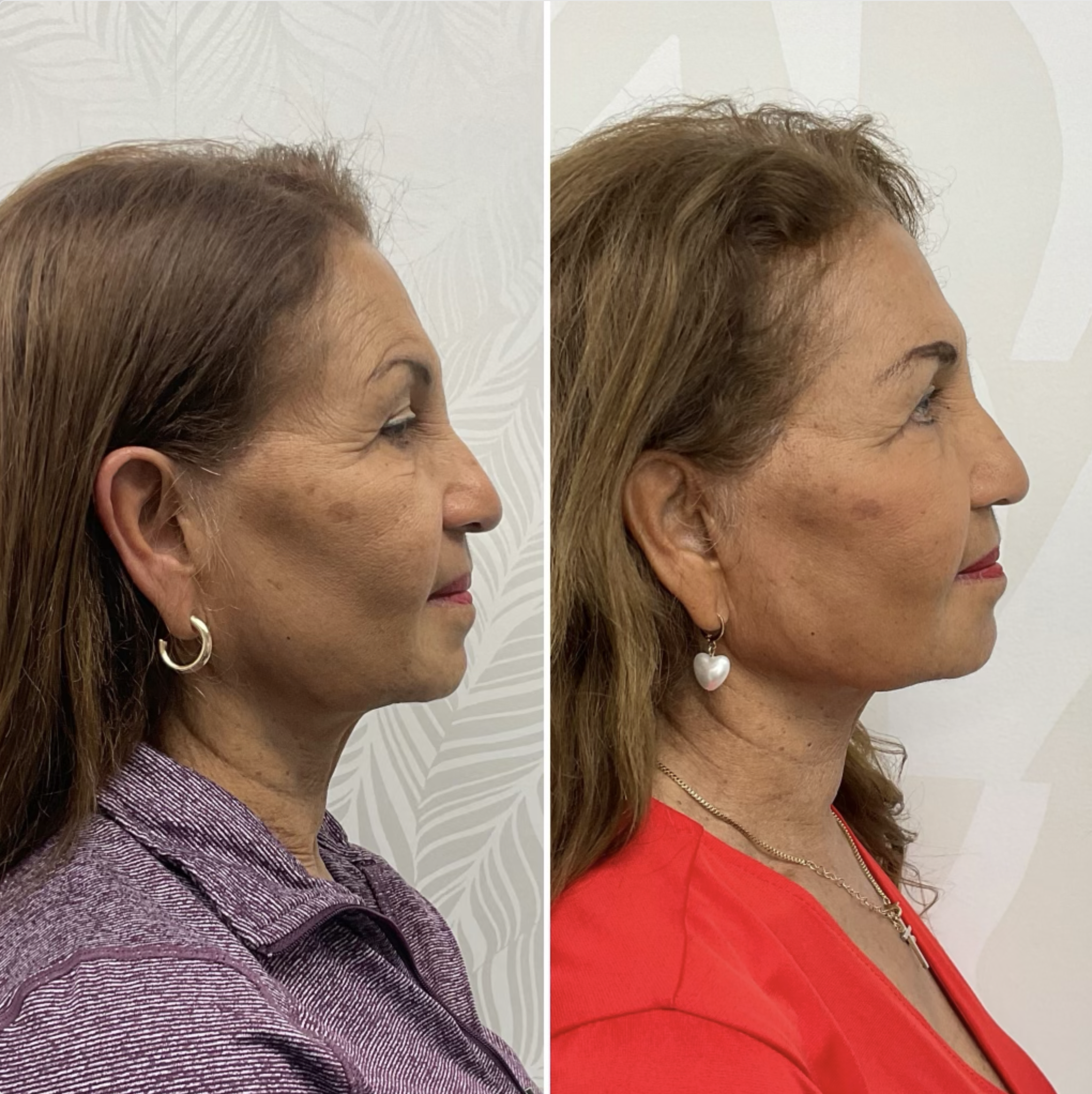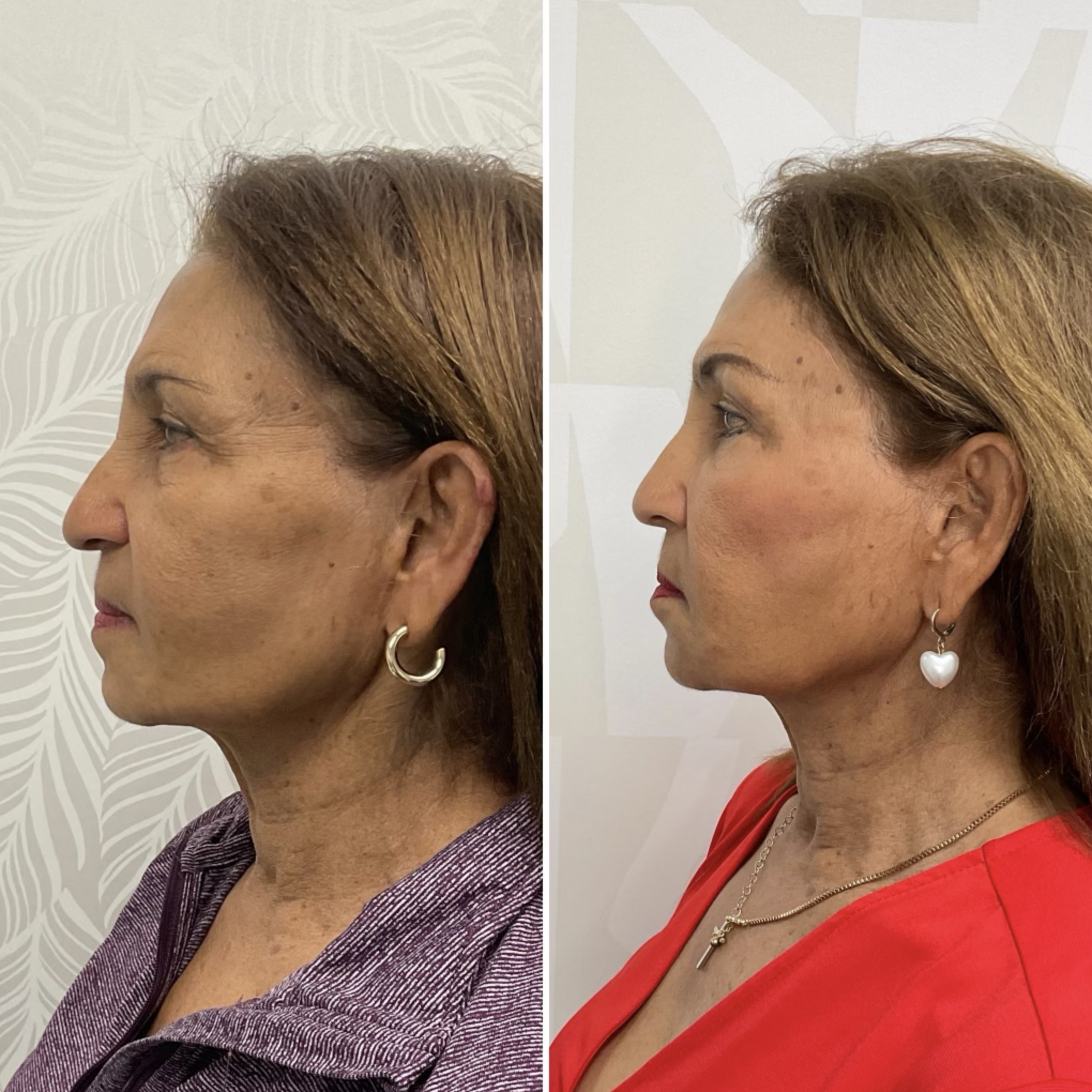 Not only did we see Nilka's skin improve with treatment but we saw her confidence shine through. Each treatment, she smiled more, and shared with us about how great she felt. We also saw her wanting to take more time to take care of herself so she'd feel her best. With Maggie getting married Nilka wanted to feel beautiful, and she did! 
She was also interested in learning about products to help prevent premature ageing, especially as someone who works tirelessly in the sun!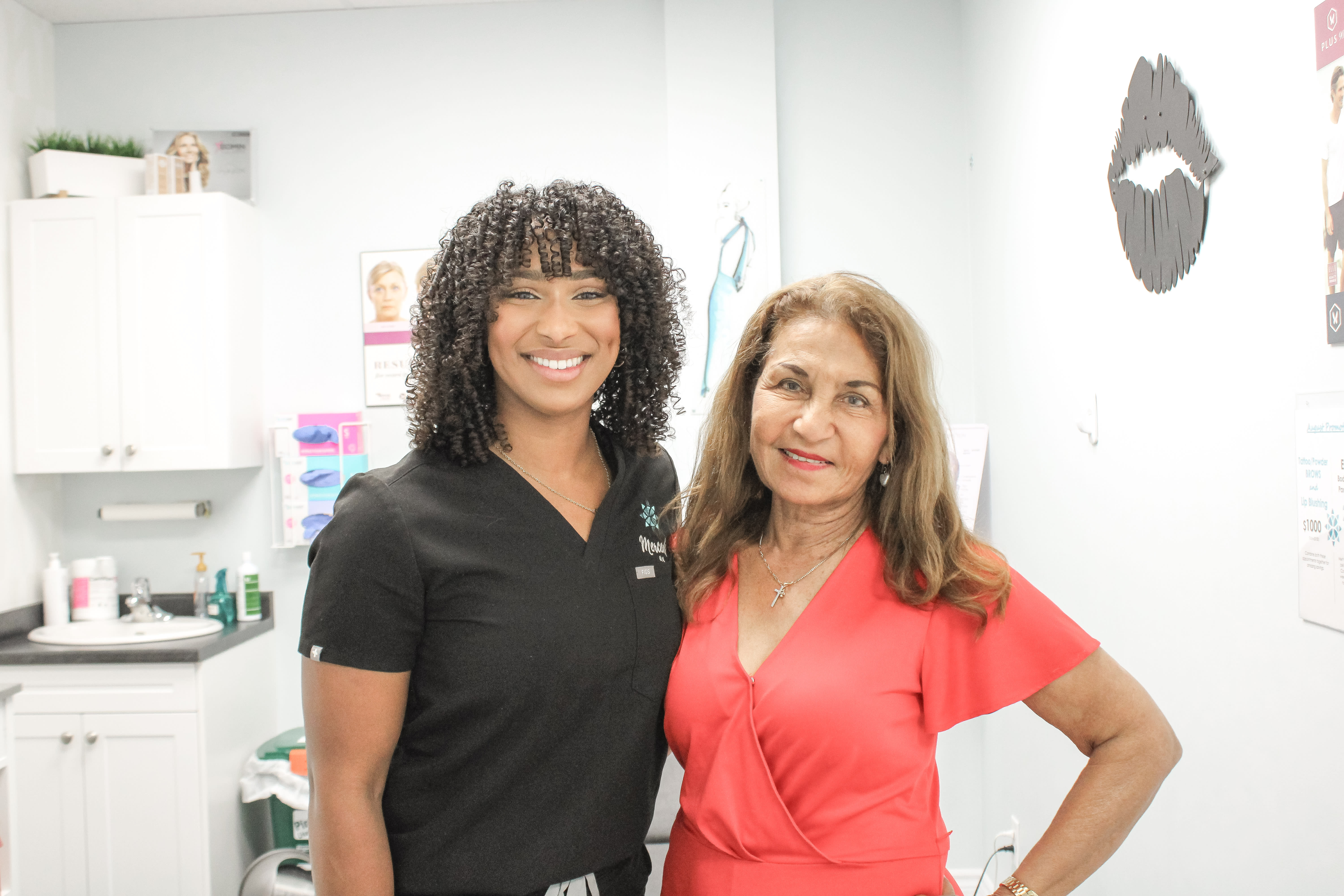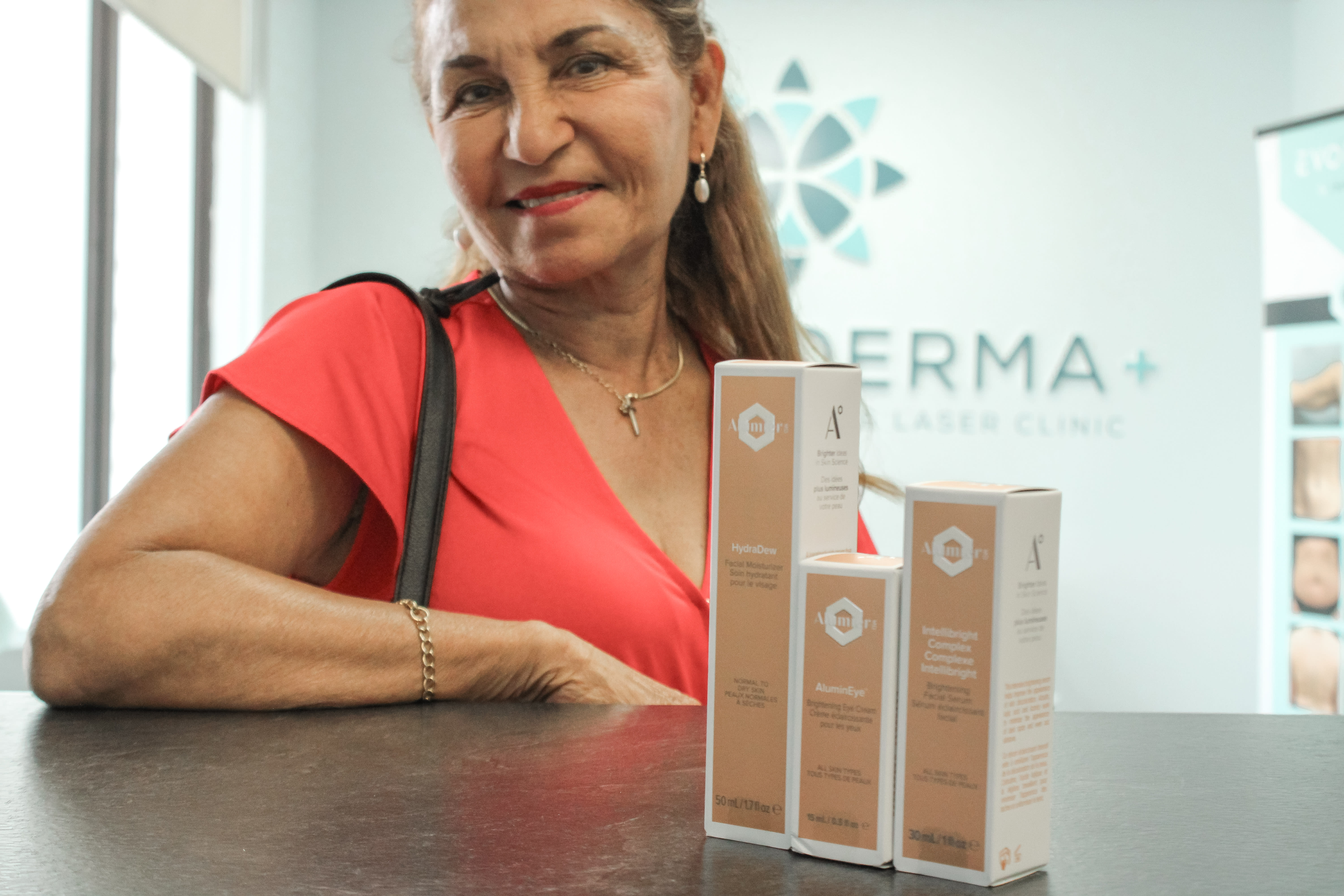 So what's next for Nilka? She will continue to use her personalized skincare regimen and can visit Claraderma annually for refreshers of the dermal fillers and Botox. 


You do not need to budget $5,000 to prevent, protect, or correct your skin! At Claraderma we can customize your treatment plan to what fits your budget, whether it is a small monthly budget or an annual budget. 


We have loved the opportunity to give this gift to Nilka and witness the internal change that came as her skin was treated. That's a pretty cool gift!
Book A Consultation
At ClaraDerma+ we specifically tailor our treatment plans to your needs.
Book a free consultation with us and we'll take the time to get to know you and develop a plan that gets you where you want to be: comfortable in your own skin.
Book Now