2023 Mommy Makeover Treatment #2: Dermal Fillers
After consultation with Nurse Mercedes, keeping in mind the results Nilka was hoping to see, efficiency, and budget, the treatment plan that best suited was two sessions of dermal filler. The first session was a Mid Face Refresh focusing on Nilka's temples, cheeks, and under eyes.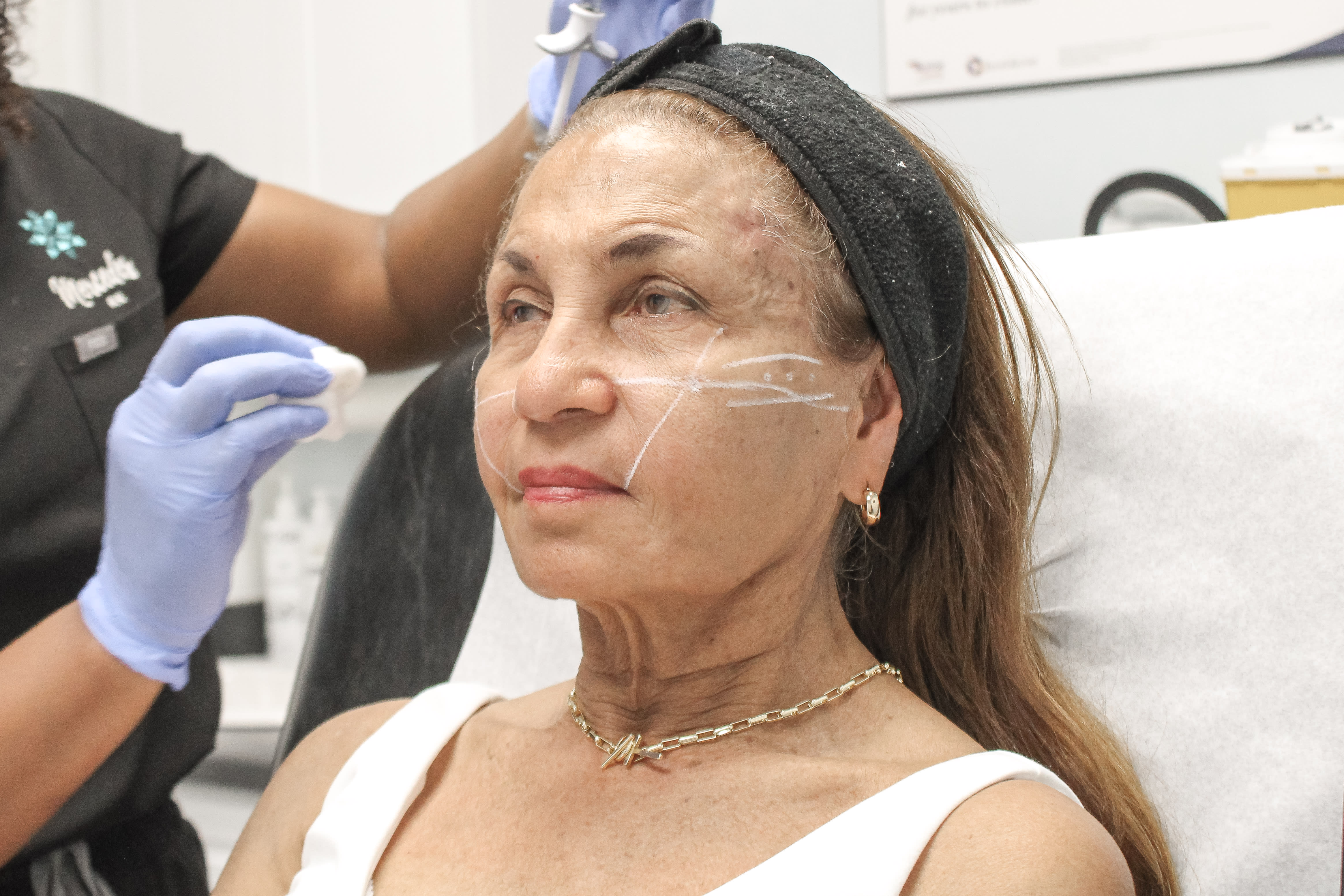 First, what are injectable dermal fillers?
Did you know that dermal fillers are made up of hyaluronic acid which occurs naturally in your body? This makes dermal fillers a safe treatment to help with volume loss and add contouring to your face. If you're a person who is worried about the impact of fillers on your appearance, dermal fillers are reversible, although we don't see that often 😛

Dermal fillers are a great treatment option for creating subtle changes by restoring volume and adding contouring. How does it work? Dermal fillers are injected at different depths into your skin depending on the results you're looking for.
We can create natural, subtle changes or enhance specific facial features; your team will work with you to make these decisions. 
Why Dermal Fillers for Nilka?
Nilka has taken good care of her skin and at 71 years young she looks healthy; ageing is a natural process though. Dermal fillers were a great option for Nilka because of its treatment of volume loss and improvement of wrinkles and folds. Her first session targeted volume loss in her temples, cheeks, and under eyes to restore volume loss and enhance her features naturally. But let's show you the difference: 

See the volume restoration! Amazing, and so natural! We can almost hear you making the same ooohhh's our team did seeing the results. Hello cheekbones! 

Head to our Instagram to see Nilka's reaction - it's amazing!

For Nilka's next session with Nurse Mercedes, she'll focus on her lower face including her chin and jowls. Stay tuned!!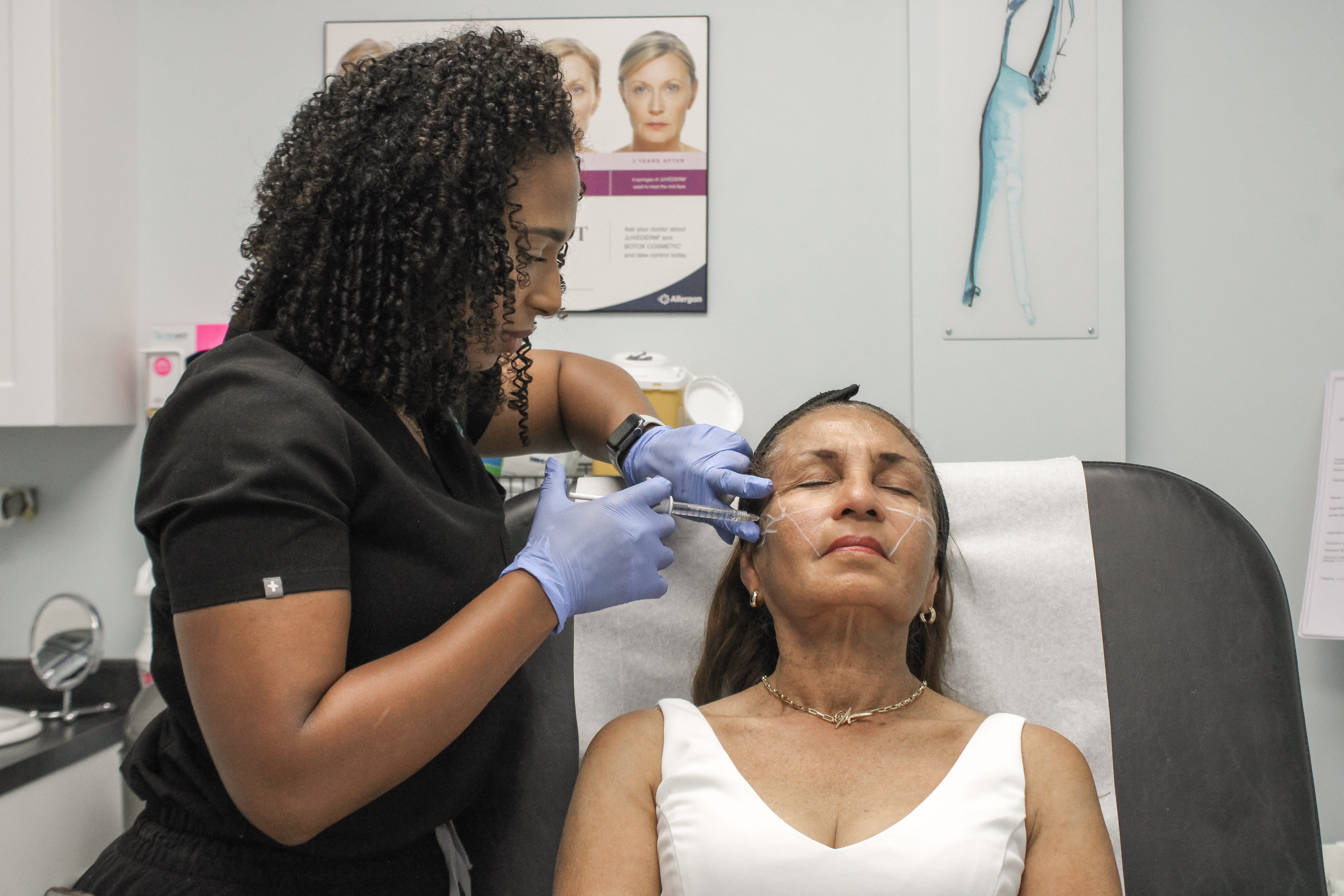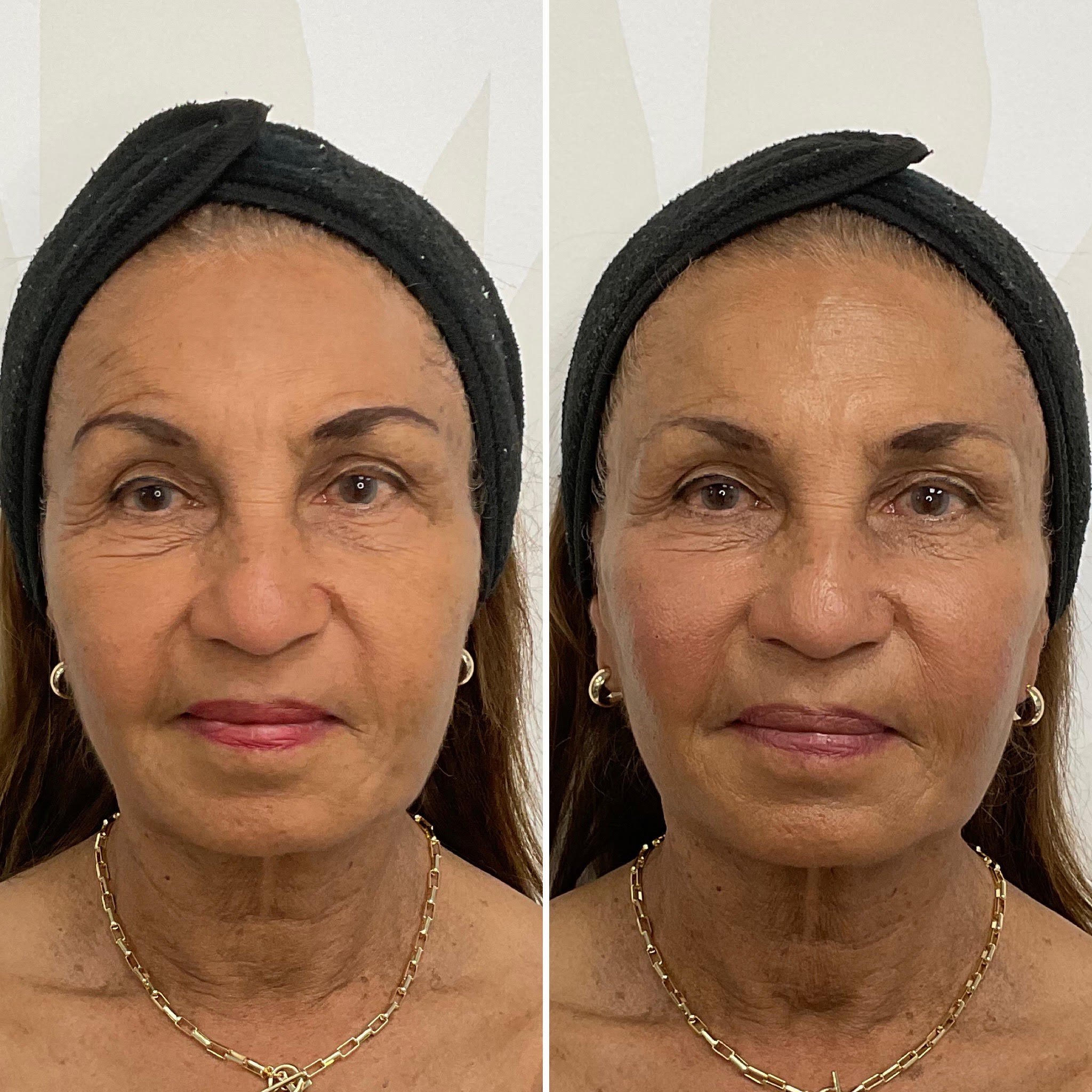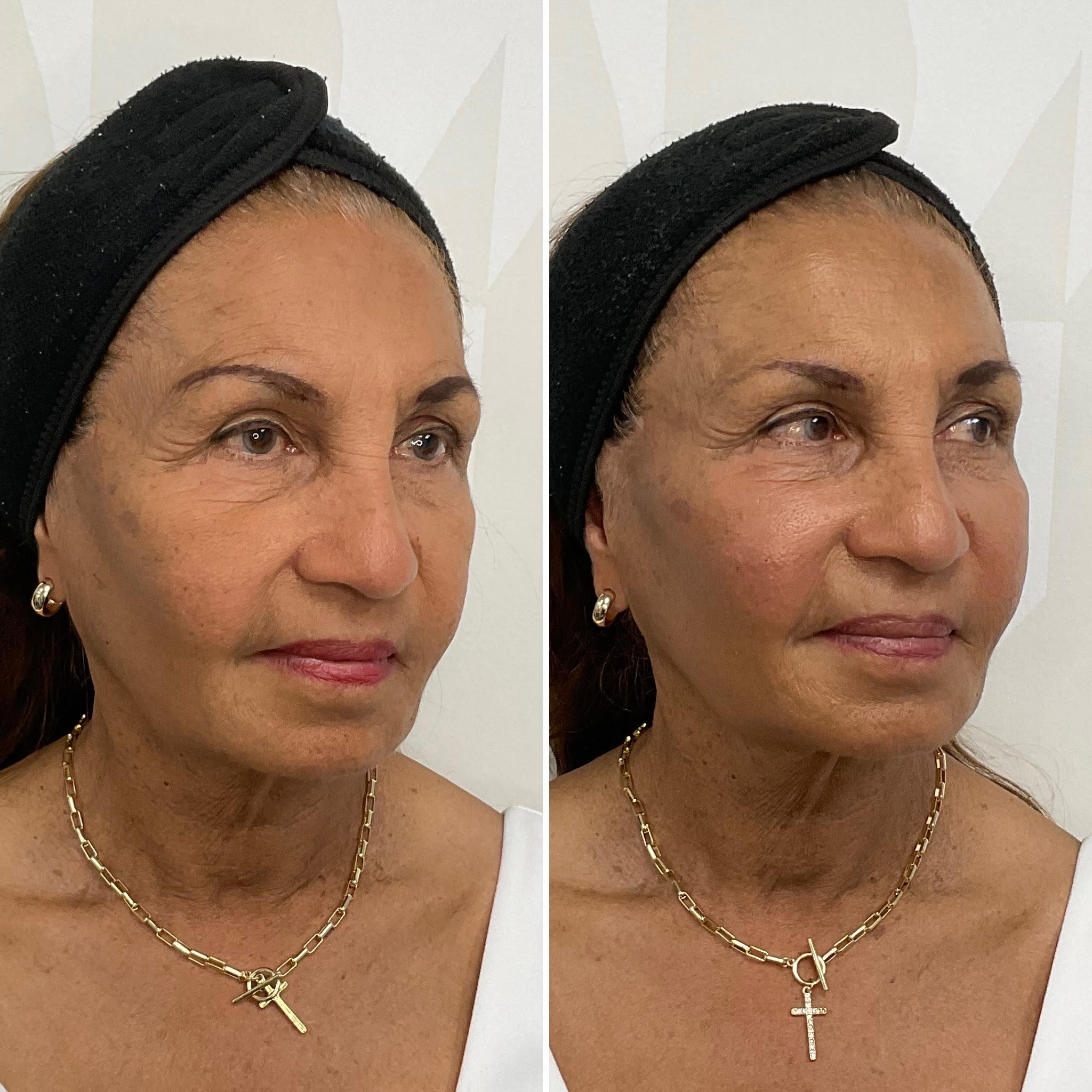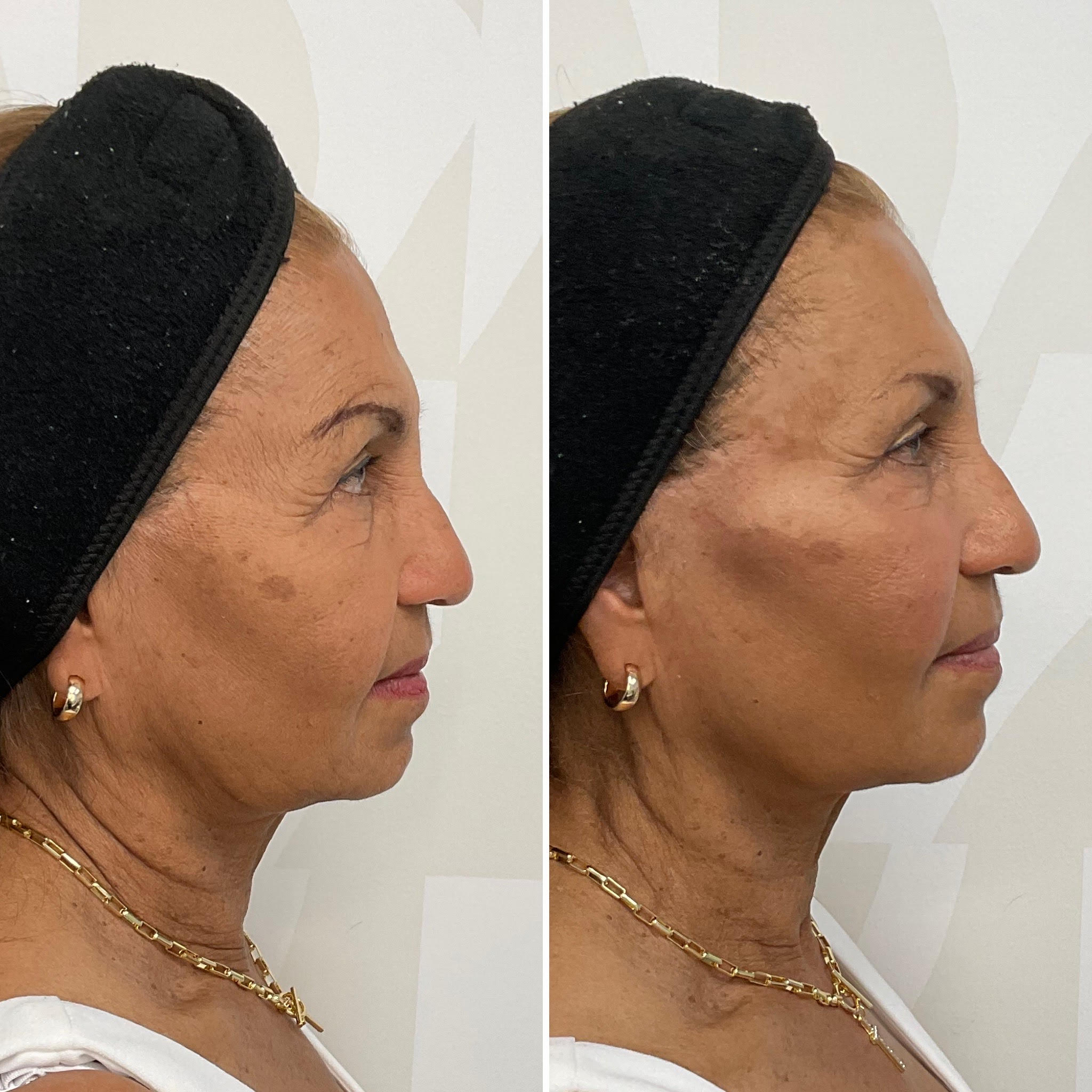 Book A Consultation
At ClaraDerma+ we specifically tailor our treatment plans to your needs.
Book a free consultation with us and we'll take the time to get to know you and develop a plan that gets you where you want to be: comfortable in your own skin.
Book Now