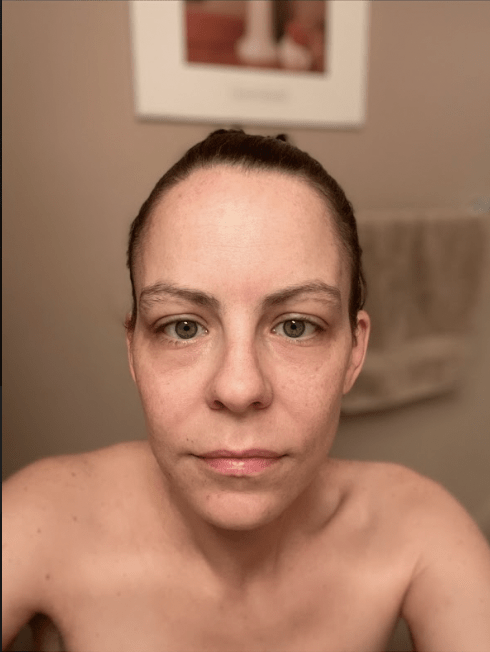 The NEW Ashley: New Mommy Giveaway Winner Reveal
Do you remember back in May Claraderma celebrated Mother's Day with a New Mommy Giveaway to give one deserving momma $5,000 in treatment to prioritize herself? While choosing only one deserving woman was no easy feat, we met Ashley and our hearts knew she needed this opportunity.
We have spent six months with Ashley and her transformation goes so far beyond the surface. Yes, at Claraderma we prevent, protect, and correct the skin but the emotional change we see that comes with great skin is equally as important.
---
When we met Ashley she had been facing such immense challenges. She lost her job, was left with no vehicle, and most challenging of all, gave birth to her twin girls four months prematurely. Ashley was also grieving the loss of one of her twin daughters, a loss that as mothers our hearts ached to see her go through. Two months after her daughter died, Ashley lost her dog and lost her home of 10 years when her landlord sold the house.
The physical signs of stress had prematurely aged her skin including sunken features from loss of volume. Below is the photo Ashley submitted for the New Mommy Giveaway where we could see the impact on her skin that stress and grief had played.
While we couldn't undo or make lighter the weight of what Ashley experienced we could give her back what she had lost from stress: youthful, plump, healthy skin!

Over the course of six months and with a budget of $5,000 Alicia, our Medical Aesthetician & Laser Technician, and Krista, our Medical Aesthetic Nurse, developed a tailored plan to correct and treat the physical signs of ageing and volume loss and prevent any additional premature ageing. All of this was done keeping Ashley's personal needs and her desires in mind.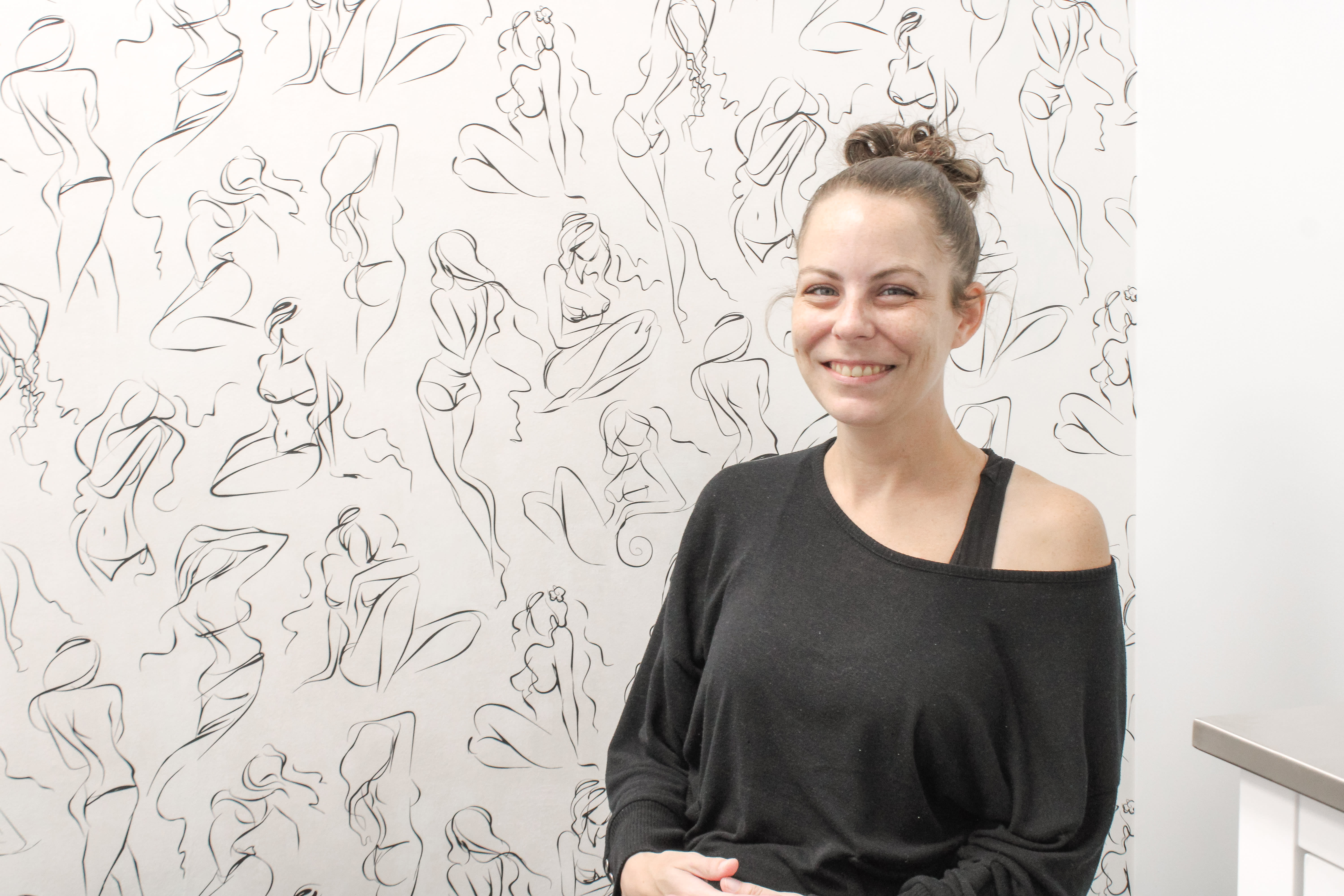 Ashley's Treatment Plan
A personalized skin consultation (which is free 👍) to choose a regimen of AlumierMD products that would treat the signs of ageing and prevent the natural ageing process from moving more quickly than needed.

Ashley's skincare & beauty regimen from AlumierMD includes: 

+ HydraBoost Cleanser, a hydrating pH-balancing cream cleanser to remove impurities, excess oil and makeup
+ HydraRich Moisturizer for moisture and complexion 
+ EverActive C&E + Peptide to reduce the visible signs of ageing
+ AHA Renewal Serum to reduce the visible signs of ageing and promote brighter, firmer skin
+ AluminEye Eye Cream to improve the appearance of dark circles, fine lines, and puffiness
+ Colorescience Face Shield Flex SPF, a lightweight tinted mineral sunscreen to even skin tone and defend against sun damage
+ Colorescience Lip Shine with sun protection and a pretty pop of colour


A Brightening Facial to breakdown the hyperpigmentation and brighten her complexion.
Two Dermal Filler treatments on her temples, lateral cheeks, tear troughs, naso-labial folds, chin, jawline, and lips to restore youthfulness in areas lacking volume and enhance features, and improve some asymmetries of her face.
One Intense Pulsed Light (IPL) session to target brown spots, facial veins, and uneven discolouration of her skin from sun damage and stimulate collagen production to help with fine lines and improve pore sizes.
Medical Aesthetician extraordinaire Alicia originally planned on two IPL sessions but Ashley's skin improved significantly after only one session so she had a Chemical Peel to improve the look of and overall health of her skin.
One Botox treatment on her forehead, eyes, and frown lines to address the fine lines and a lip flip to enhance her lips.
HDi Henna Brows to enhance the shape and naturally tint her eyebrows to make them appear fuller.
In total, Ashley's treatment plan came in at $5,610 and well worth every penny. Curious about the cost per treatment?
Skincare regimen from AlumierMD and Colourscience - $300
Brightening Facial - $150
First Filler treatment (temples and lateral cheeks) - $2,000
IPL for full face - $255
Chemical Peel - $155
Botox (Dysport) - $660
Second Filler treatment (tear troughs, naso-labial folds, chin, jawline, and lips) - $2,000
Henna Brows - $90
Are you ready to see Ashley six months later?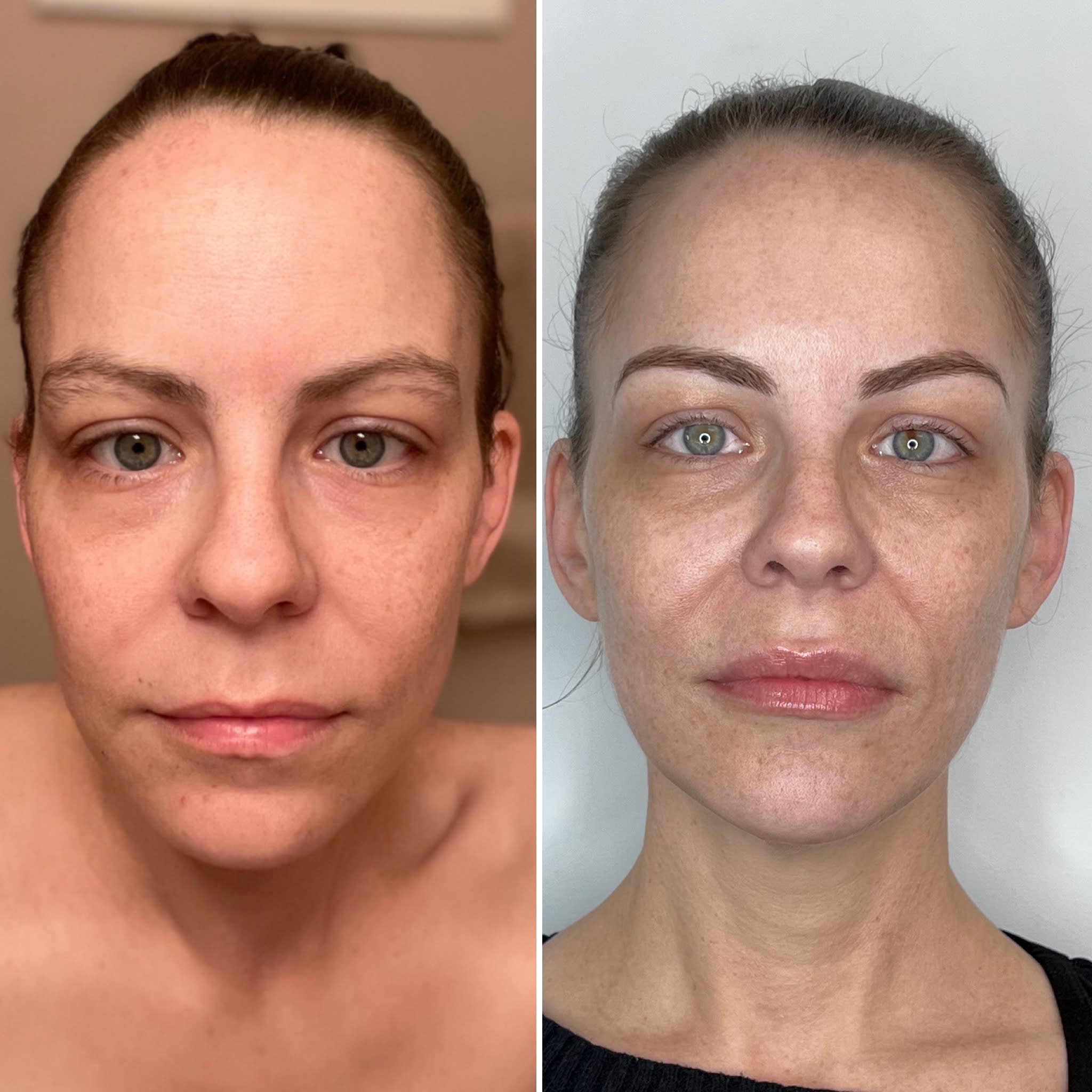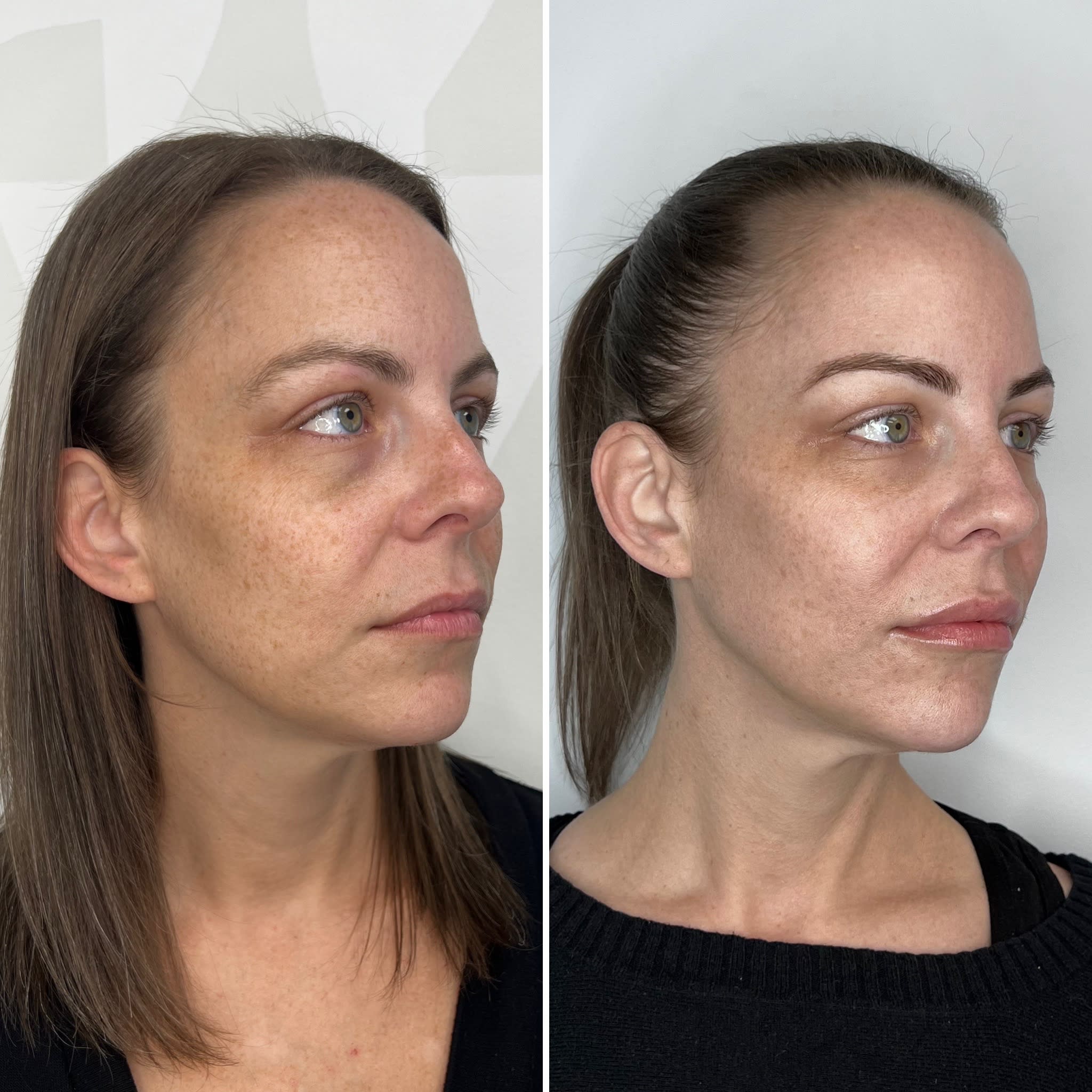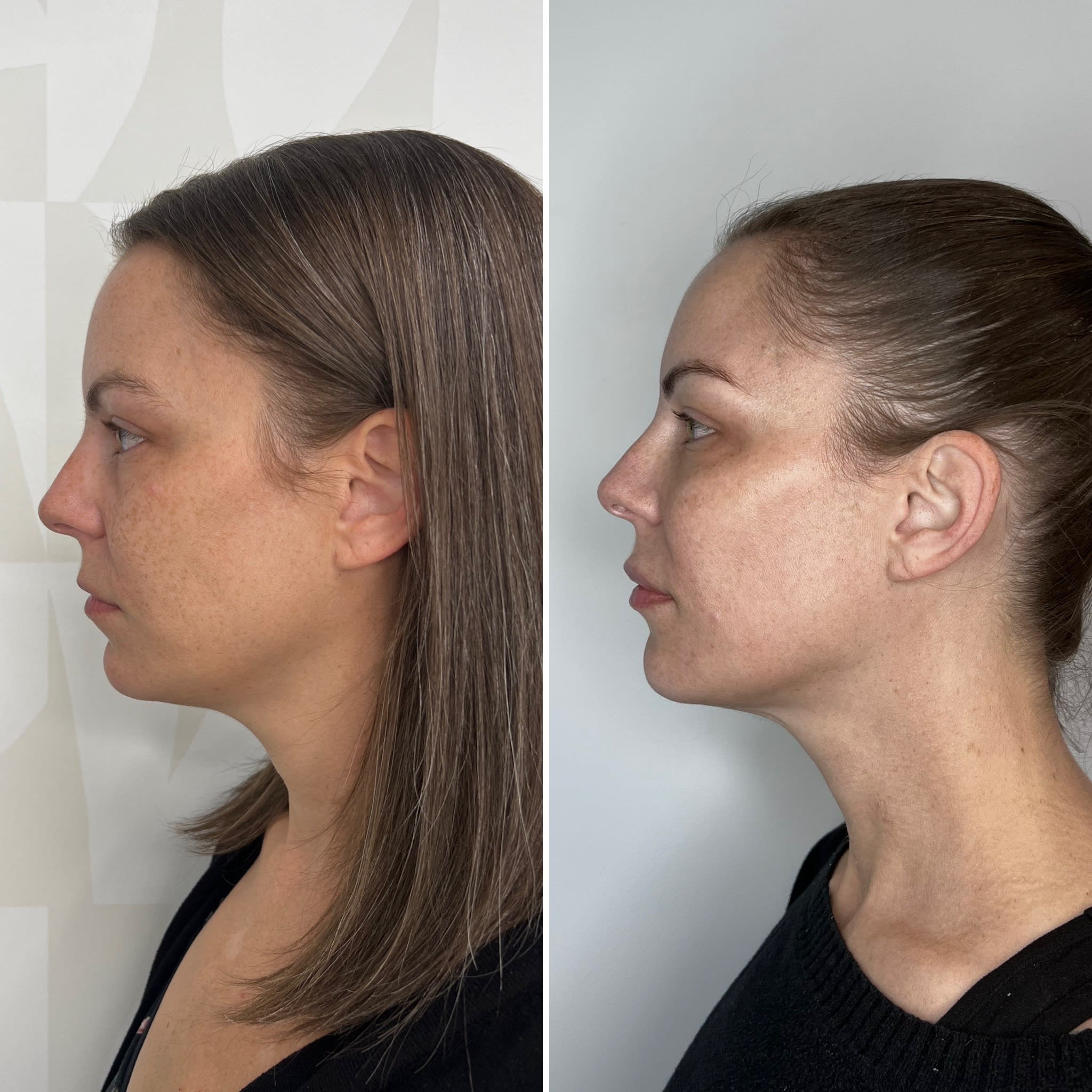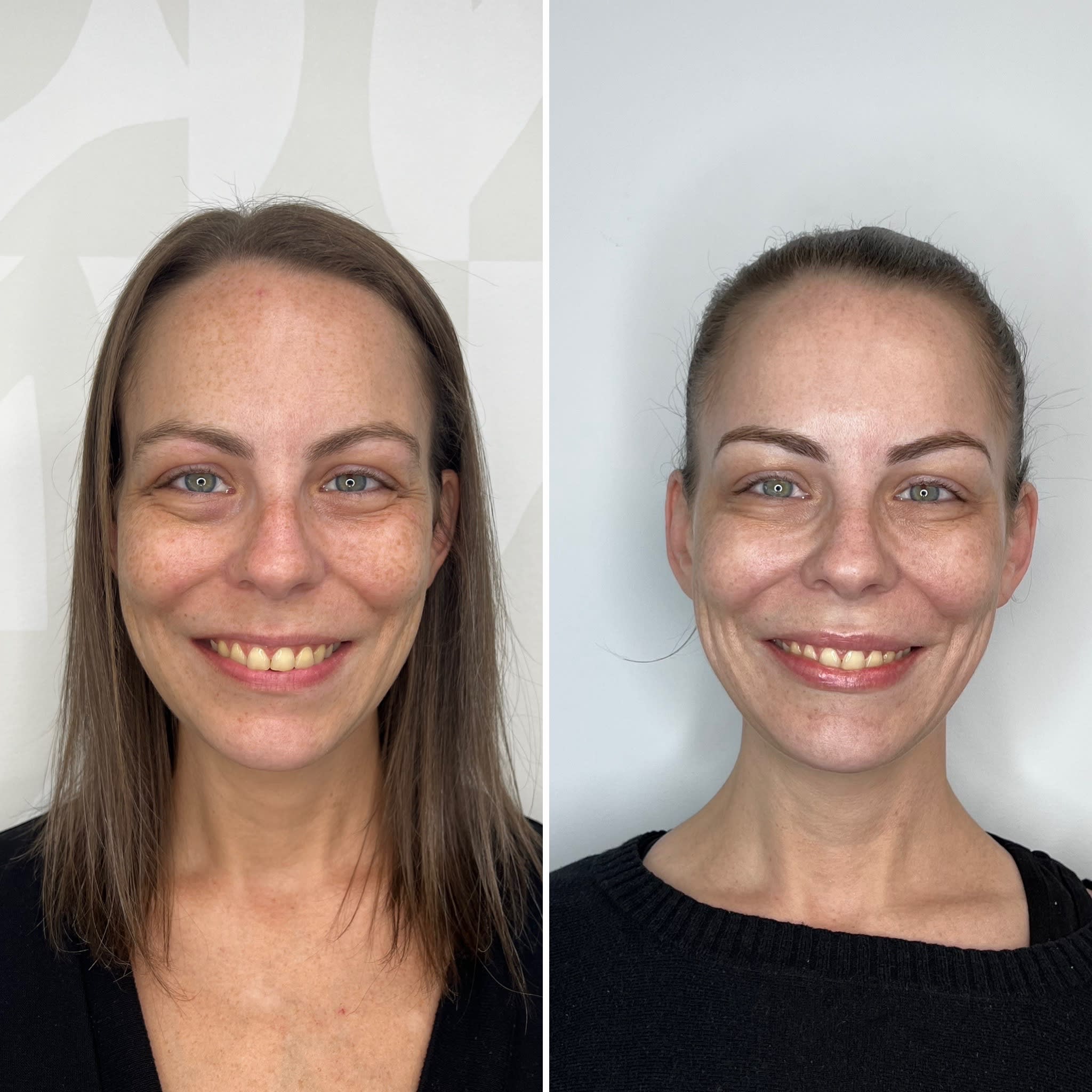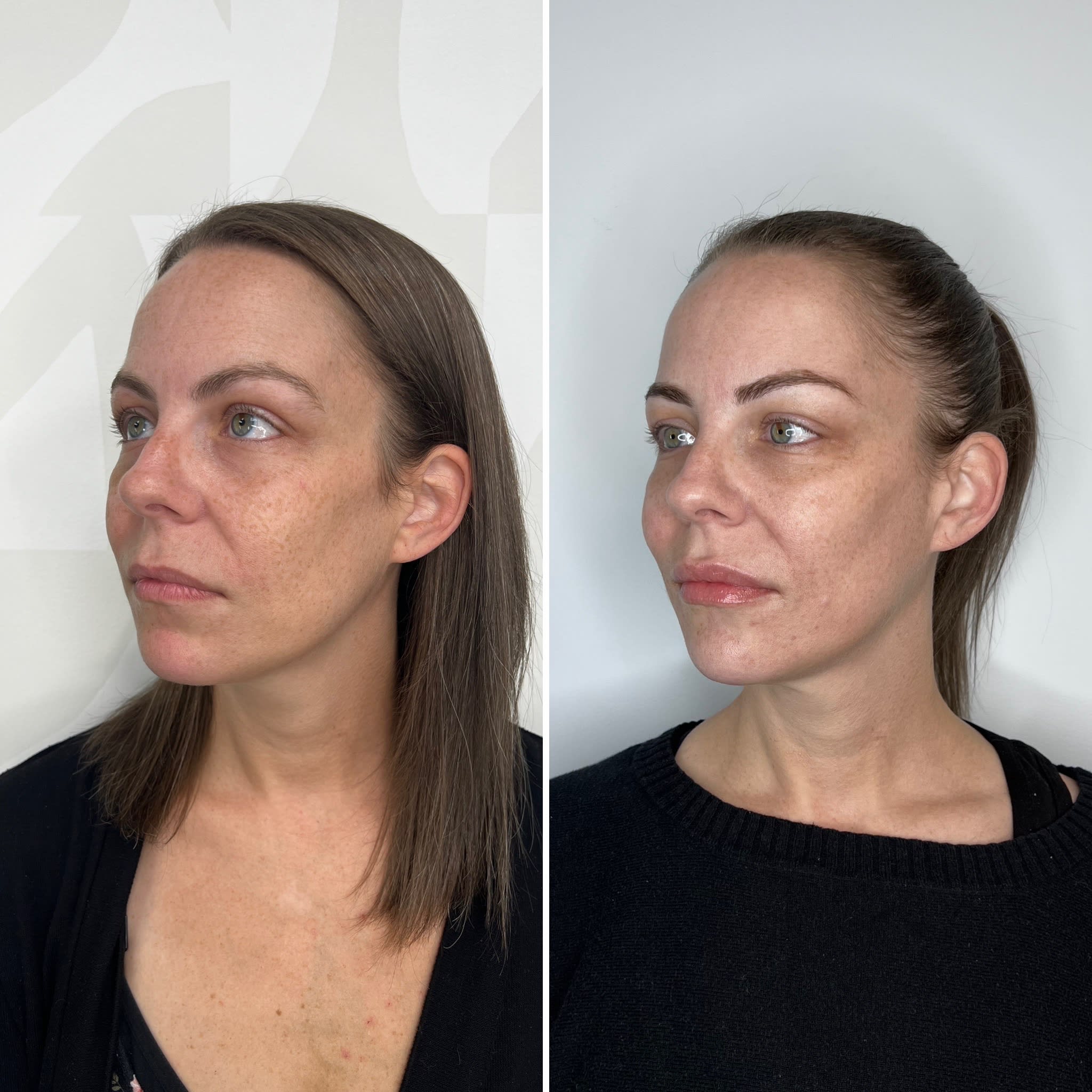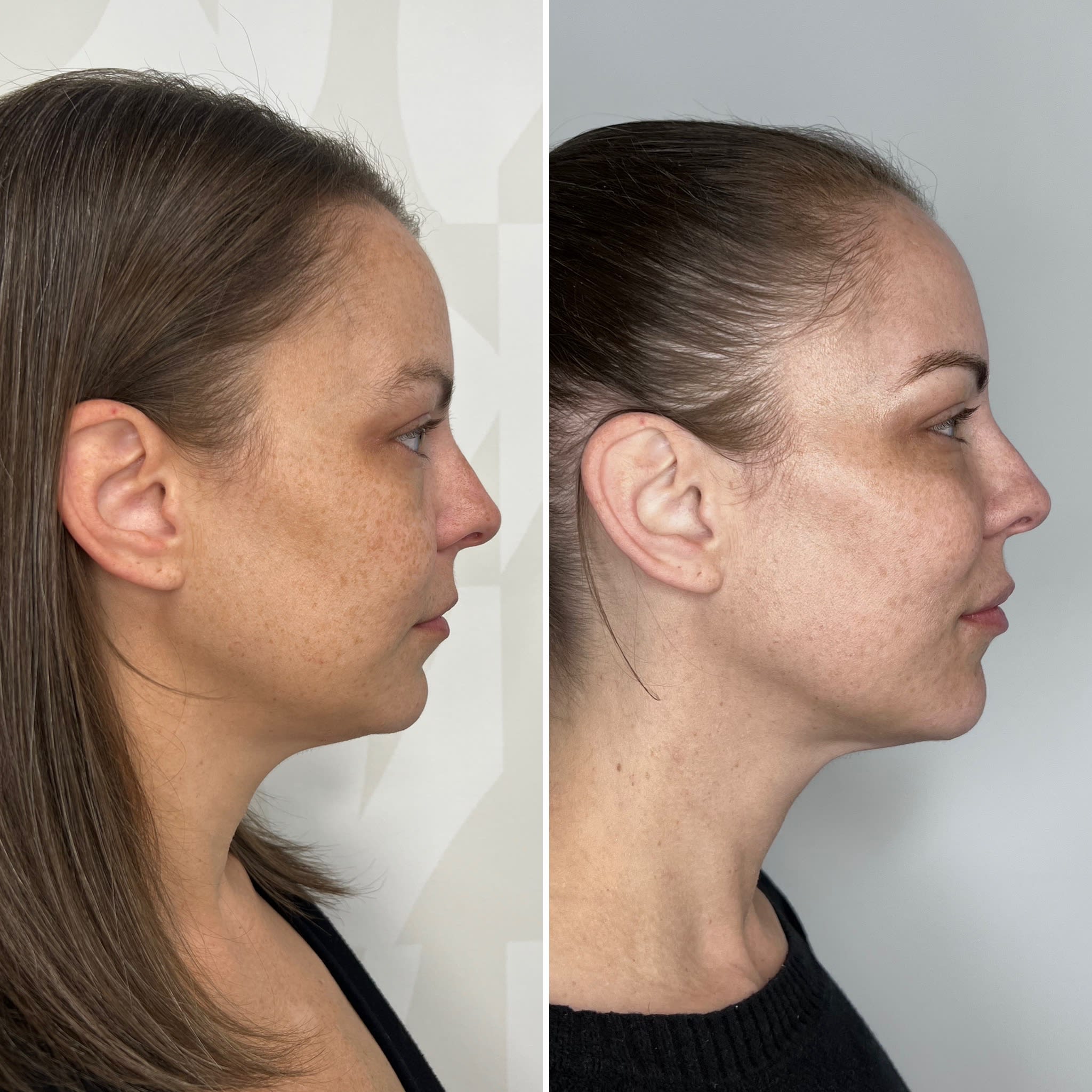 Not only did we see Ashley's skin improve and teach her how to protect her skin and prevent premature ageing but we saw her confidence shine through. Each treatment, she held her shoulders higher, smiled more, and shared with us about her renewed sense of confidence that made her feel prepared to move forward. 

Check out some of her before and after photos to see more closely the changes in the volume and appearance of her skin (hello, gorgeous cheeks!)
So what's next in Ashley's treatment plan?
She will continue to use her personalized skincare regimen and can visit Claraderma annually for refreshers of the dermal fillers and Botox. 
You do not need to budget $5,000 to prevent, protect, or correct your skin! At Claraderma we can customize your treatment plan to what fits your budget, whether it is a small monthly budget or an annual budget.
Book A Consultation
At ClaraDerma+ we specifically tailor our treatment plans to your needs.
Book a free consultation with us and we'll take the time to get to know you and develop a plan that gets you where you want to be: comfortable in your own skin.
Book a Skin Consult
Book an Injectable Consult