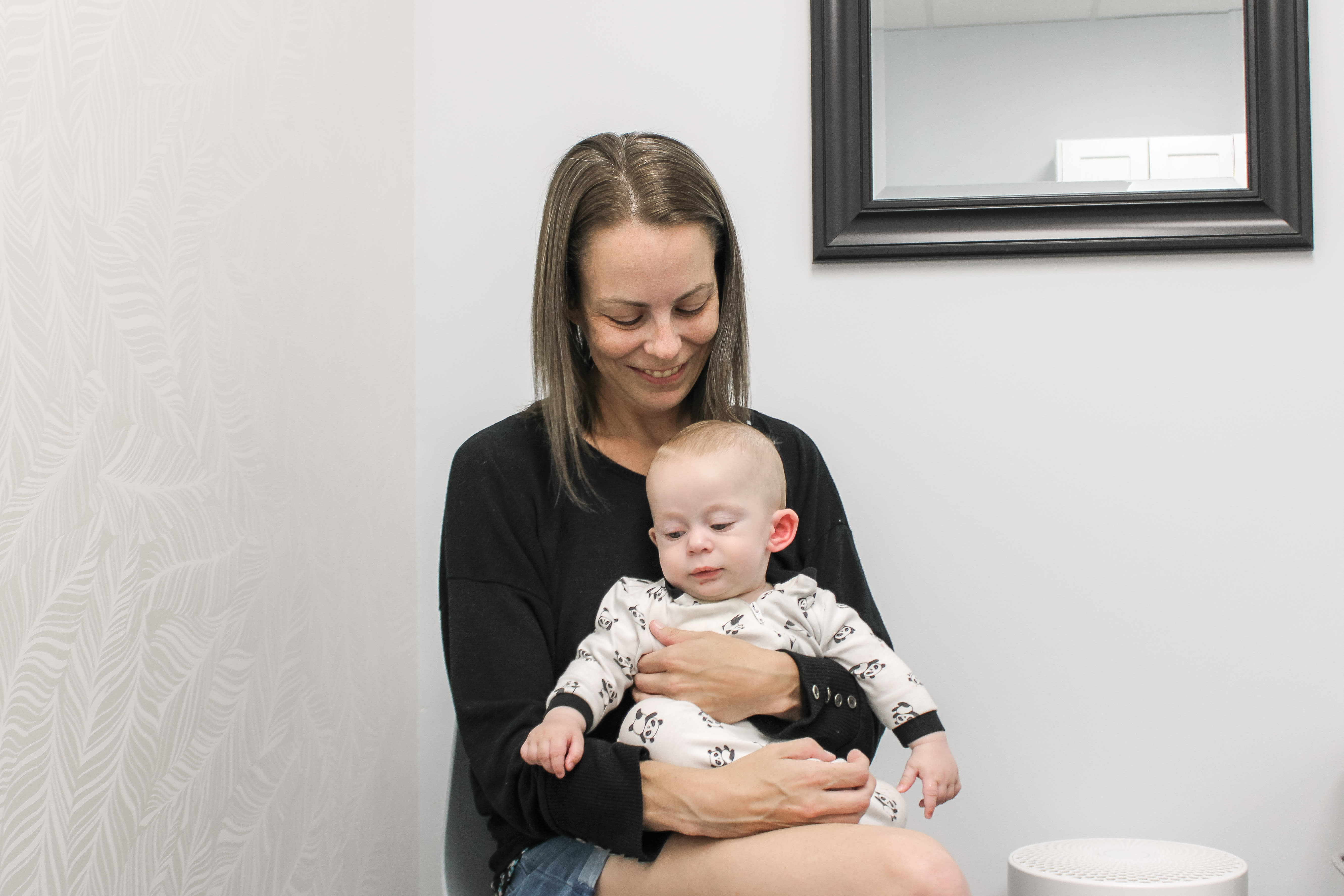 The New Mommy Giveaway Winner
To celebrate Mother's Day this year we decided to host a New Mommy giveaway to give one deserving momma a chance to take care of herself with $5,000 in treatment at ClaraDerma. 
Needless to say, choosing only ONE deserving momma was a challenge. There were so many amazing submissions! We're so excited to introduce you to Ashley!
---
Like many people, the years since the pandemic began have been immensely challenging; for Ashley, the past three years left her feeling her life fell apart. She lost her job, was left with no vehicle, and most challenging of all, gave birth to her twin girls four months prematurely. Ashley lost one of her daughters and spent 124 days in the NICU with her second. That alone is so heavy for a mother. Two months after her daughter died, Ashley lost her dog and recently lost her home when her landlord sold the house that had been her home of 10 years.
The weight of the past three years led to deteriorating mental health and the stress and trauma impacted her physical wellness, like her skin, as well. 

We knew that for Ashley this gift of $5,000 in treatment meant so much more; it was an opportunity for her to be taken care of and get back to feeling like herself again. While she works tirelessly to take care of her children and recover her mental health, we at ClaraDerma can help her get back to feeling good about how she looks again. That matters just as much! This journey will help Ashley feel confident again. 

Over the next few months we are excited to share Ashley's journey with you!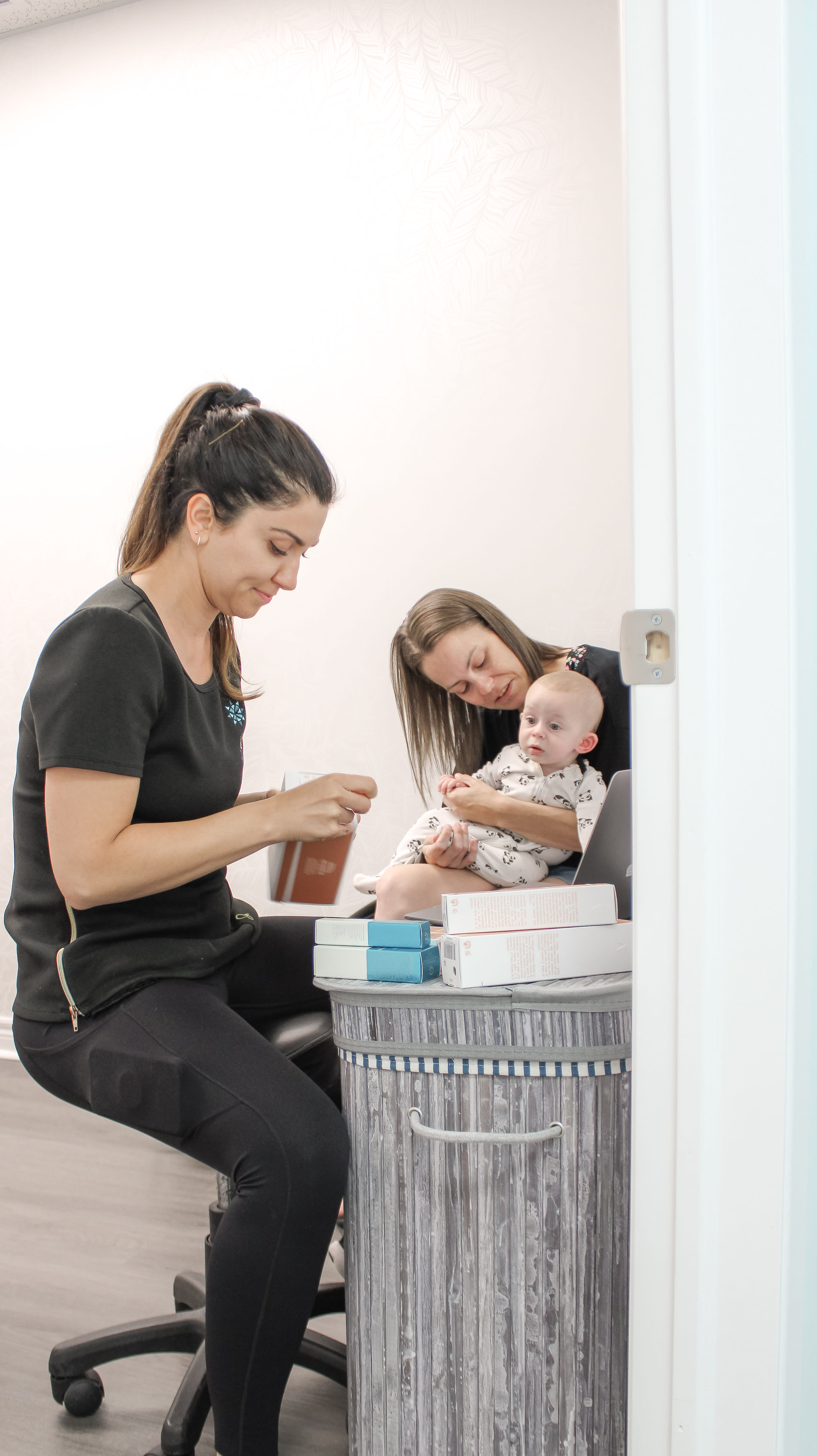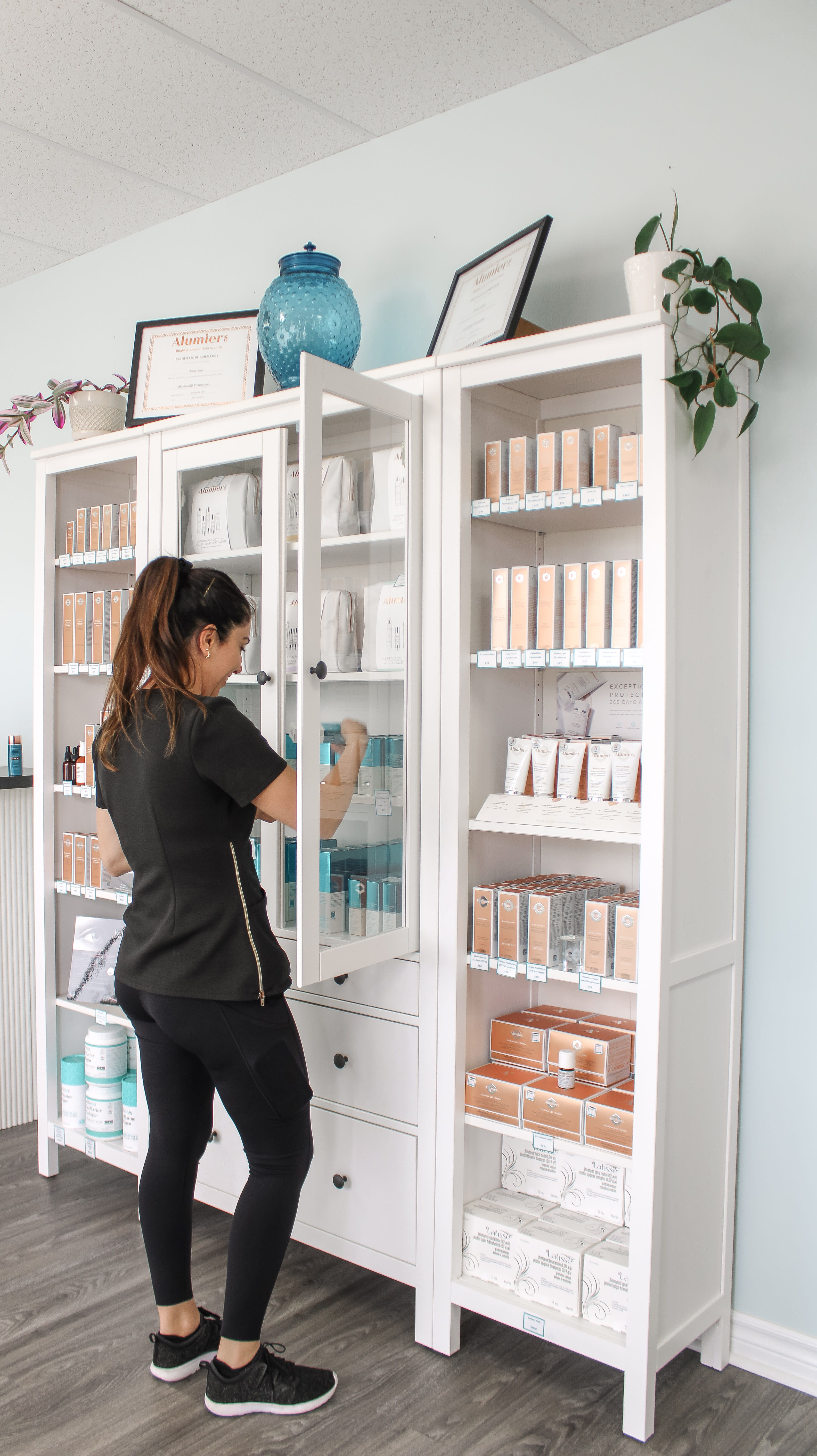 Ashley's Treatment Plan
To start, Ashley met with Alicia, our Master Medical Aesthetician, for a personalized skin consultation. A personalized skin consultation is the first step for any new client so Alicia can learn about your specific needs and make product suggestions based on the results you are looking for.

Since beautiful skin happens with a combination of consistent, at-home skin care and personalized treatments, Alicia started with building a skincare routine that was manageable and effective for Ashley's needs. 

Ashley wants to see brighter, plump skin again so Alicia and nurse Krista developed a treatment plan that included daily skincare at home and in clinic treatments like facials and Botox.
For Ashley, it is important to her that she feels like herself, not dramatically alter her appearance. Her treatment plan will help treat the impact that immense stress has done to her skin already, will prevent the natural ageing process from moving quicker than necessary, and help Ashley's skin age gracefully. 

So what's next for Ashley? Over the next number of months Ashley will be pampered with the following treatments in addition to using her personalized AlumierMD products at home.

TREATMENT 1 - Lift & Shine Facial with Alicia 


TREATMENT 2 - Initial Dermal Filler with nurse Krista


TREATMENT 3 - Intense Pulsed Light (IPL) Treatment with Alicia


TREATMENT 4 - A second Intense Pulsed Light (IPL) Treatment with Alicia


TREATMENT 5 - Botox with nurse Krista


TREATMENT 6 - A second Dermal Filler with nurse Krista 


Follow along through each of Ashley's treatments to learn more about why the treatment was chosen, what results can be expected, and SEE Ashley's skin improve through this journey! 
Book A Consultation
At ClaraDerma+ we specifically tailor our treatment plans to your needs.
Book a free consultation with us and we'll take the time to get to know you and develop a plan that gets you where you want to be: comfortable in your own skin.
Book Now