An in-depth look at the causes and treatment options for rosacea, including diagnosis and management with AlumierMD products.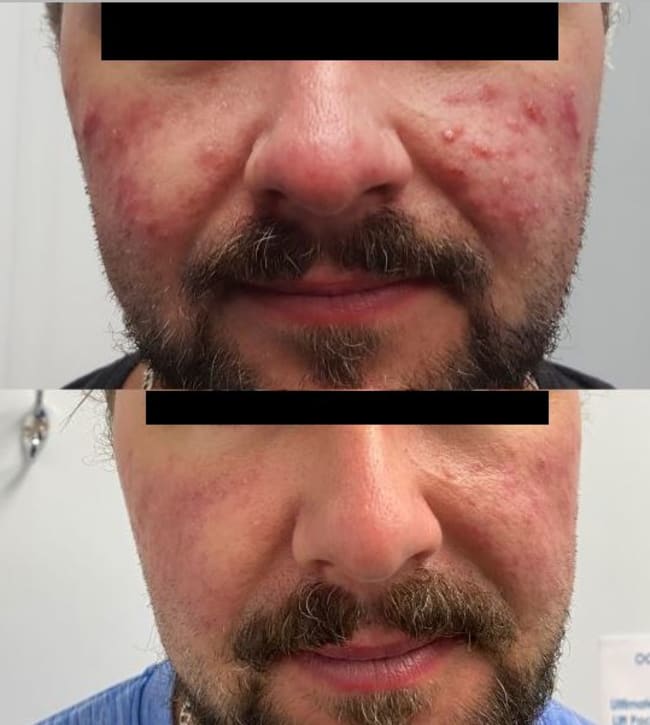 What Is Rosacea?
Do you experience persistent redness at the center of your face? Thickening skin around your nose? Bumps and pimples? Visible blood vessels? All this could be symptoms of a common skin condition called rosacea.
Rosacea is a chronic, but treatable, skin condition that tends to affect the central part of the face. People experiencing rosacea often see flare-ups and periods of remission. It may often begin as flushing or redness on the cheeks, nose, chin and forehead. While it will come and go, it also tends to become more persistent over time.
---
Signs of Rosacea
Signs of rosacea differ from one person to another. The symptoms of rosacea are often progressive and worsen. Some of the signs of rosacea used to diagnose are:
Persistent redness – the most common sign
Thickening skin – commonly around the nose
Flushing – a sense of heat, warmth or burning may come and go
Bumps and Pimples – solid and without blackheads and burning or stinging can be felt
Visible Blood Vessels – on the cheeks and center of the face
Eye Irritation – watery or bloodshot; eyelids can be red and swollen; styes
Burning or stinging
Swelling – raised red patches
Dryness – skin may appear rough and scaly


Do You Suffer From Rosacea?
Our team of experienced professionals can help! Book a virtual consultation with us, no matter where you are, and we'll create a tailored treatment plan for you.
What Causes Rosacea?
Rosacea can be genetic or environmental causes. Good news – 80% of treating rosacea is within your control with treatment and lifestyle choices. Environmental factors that create more inflammation in the skin like the sun worsen rosacea because UV rays heat and expand blood vessels leading to more redness. Other environmental factors can be extreme temperatures and wind.
Other Influences
When it comes to rosacea your food choices matter. Inflammatory foods can intensify the symptoms including alcohol, dairy, and spicy foods. Choosing the right skincare is super important when treating rosacea. Products that burn, sting, or irritate the skin will cause more redness and dryness. This includes facial products like toners and scrubs. Don't worry – we have you covered at ClaraDerma+ and can find the products that work best for your needs.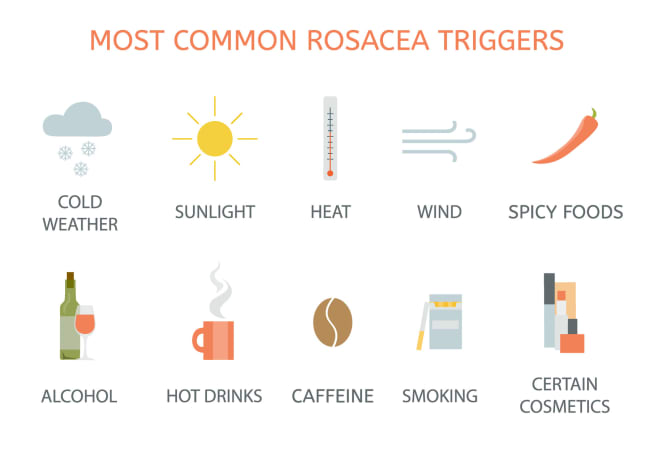 Shop Our AlumierMD Catalogue
At ClaraDerma+ we offer a variety of products designed to help treat and care for your skin and promote your overall wellbeing.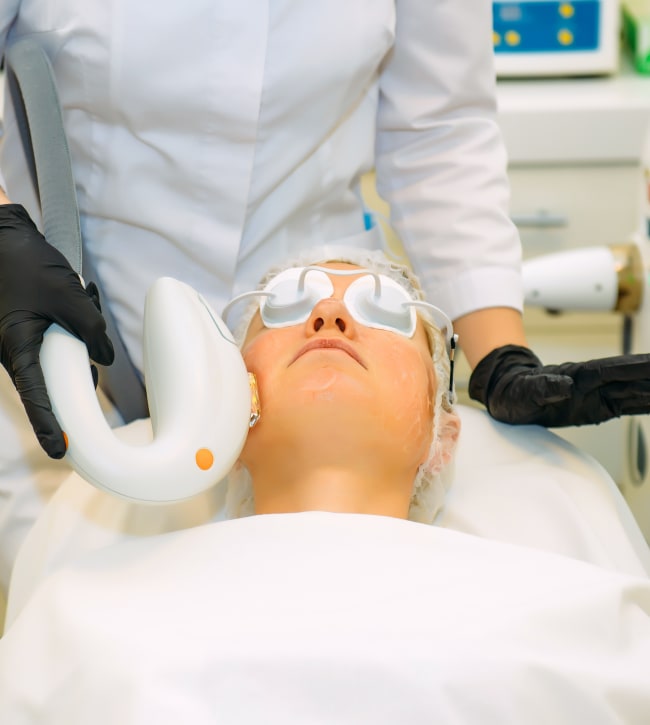 How to Clear Up Rosacea?
First things first – talk to a professional! Since choosing the right products is necessary connecting with a skincare professional at ClaraDerma+ is the first step to treating rosacea. If you're in the Niagara Region you can visit the clinic in person for a consultation. Living outside the Niagara Region? Not to worry. You can book a virtual skin consultation from home and products can be shipped across Canada.
You'll receive a personalized prescription pad with the AlumierMD products that are best suited for treating rosacea, so you don't need to worry about exacerbating your symptoms through trial and error. For treating rosacea the AlumierMD Calming Collection is a great fit!
---
More About AlumierMD Products
The ingredients used in AlumierMD medical-grade products are purer, more concentrated, and more active to penetrate the problem. Since AlumierMD products are medical grade you need to see a skincare physician who is able to prescribe based on your specific needs. Say goodbye to one size fits all treatment.
Learn More About AlumierMD Calming Collection
---
Other Treatment Options
Since the symptoms of rosacea are impacted by UV rays and extreme hot and cold temperatures wearing a mineral-based SPF every single day is a must! If you want to drive further into additional treatments IPL laser treatments would be beneficial. For
rosacea, IPL treatments push the blood in the face away from the skin. With 6 treatments a year, patients see optimal results.
The Benefits Of Treating Rosacea
With rosacea often being progressive, when left untreated inflammatory bumps and pimples can develop. In severe cases, the nose can grow swollen and bumpy from excess tissue. It can also affect the eyes. What is reassuring is that rosacea is manageable when diagnosed with proper skincare products and some lifestyle changes like avoiding inflammatory foods.
While rosacea is not curable it is very manageable with consistent at-home care. This includes using medical-grade products like AlumierMD Calming Collection which is designed to support sensitive and redness-prone skin. Using these products every day will help repair the skin's lipid barrier which protects your skin from bacteria and hold in hydration. When your barrier is performing well, inflammation is reduced.
---
Other References
https://www.rosacea.org/patients/all-about-rosacea
https://www.health.harvard.edu/a_to_z/rosacea-a-to-z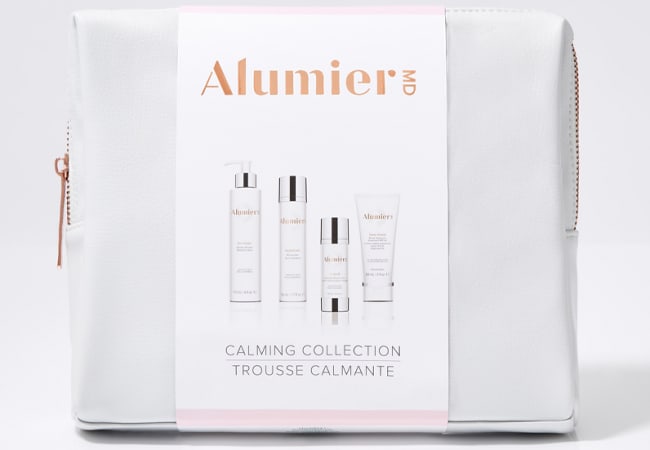 Get Started Today
Our patients have seen optimal results using the AlumierMD Calming Collection combined with six IPL sessions per year*. 
If you're ready to learn more about your skin and whether a treatment plan for rosacea is for you, book a free in-person or virtual skin consultation with a skincare professional at ClaraDerma today.
*Results include reduced redness, clearing up of veins and acne, and healthy, glowing skin.